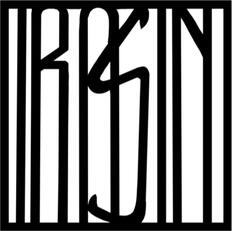 Hi!
Glad to see ya.
Welcome to the neural zoo of ideas, creatures and concepts, carefully released into their natural habitat of ink, watercolor and paper.Some of them are domesticated enough to feel right at home between bits n pixels.
Enjoy your stay!
Legal disclaimer
For private commissions I will only draw non-copyright protected or non-trademarked material. The client is responsible to check if the commission contains such material.My works are not allowed to be used as NFTs, or used on the blockchain / blockchain technology, any / all of my works used on blockchain websites and services are infringements and will be reported. Likewise my works are not allowed to be changed or adjusted by machine learning or derived technologies, or for derivatives of my works to be created through the use of above-mentioned technologies.The client has the right to use the image freely and distribute it as liked, as long as it is not used commercially, no monetary gain is involved, and no rights are infringed. I will hold onto my rights to the commission as an artist, to reproduce the commissioned image and use it for prints, books, or other merchandise. If the original image was not purchased, I will retain the right to sell itShould the client decide to change or adjust the commissioned works through the use of machine learning or derived technologies, or create derivatives of the commissioned works through the use of machine learning or derived technologies, I will consider this an automatic purchase of exclusive rights and charge the standard fee per artwork. Please inquire about the exact fee for your commission in advance.All commissions are personalized items and cannot be exchanged or returned.If it happens that I cannot finish the commission, the money will be returned. If the clients themselves prevent me from completing the commission, fees will not be reimbursed.The client receives multiple work in progress images during the process, to be able to ask for changes. The correction loop is limited to three iterations, any further loops will be charged additionally according to complexity. Should the client fail to mention any problems when seeing the work in progress photos, the fee becomes non-refundable.Should a client fail to reply within 30 days of receiving drafts or work in progress photos, I consider the commission cancelled by the client. In this case, payment will not be refunded, drafts are not stored and I will proceed with any existing image version as I see fit.This information page gets linked to every client before I accept their commission. The client confirms that paying for a commission means that they have read and accepted the information herein.
Prices and fees
Commercial Commissions:
Please contact me to discuss commercial works.
The mail needs to include a short summary of your project as well as your budget.Private Commissions:
-A4 and below
single character
no background
starting at 70 EUR-A4
multiple characters or
complex background
starting at 120 EUR-A3 and up
please inquire for specific prices, since they vary by complexity.
-
Upon request traditionally created orders can be shipped with DHL or Hermes.Private commissions are for personal and non-commercial use only.
Please send me a summary of your idea along with the preferrerd size, an estimated price will be sent to you within the next few business days.All payments are done via PayPal.All estimates for commissions as well as the invoices are in EUR.Prints and other merchandise are available through links provided in the shop section.